---
Data Migrations & Other Projects
---
REND Tech's Project Services team is experienced in the scoping and management of any size of project, from application rollout to full environment creation or migration. Projects are assigned a dedicated Project Manager.
The Project Manager has access to an extensive team of expert technical consultants who will work together to produce a comprehensive technical solution and a fully tailored technical implementation plan.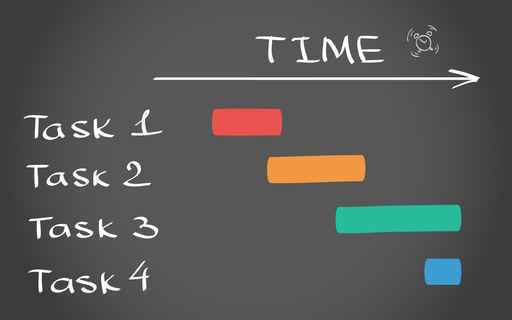 Why Use REND
Reduce the load on your team by having one of our dedicated project managers assist in the project delivery
Remove the need to recruit and employ a project team. We specialise in technology, eHealth and change management
Reduce project costs that include training new project managers, salaries, insurances and high recruitment fees
Ensure that your project is managed and controlled by experts in the field
100% Project Delivery Success Rate
Our project managers follow PRINCE2 & PMP methodology in planning and delivery
The REND Tech project manager will be responsible for planning your project and reviewing your needs
The assigned project manager will communicate with the stakeholders and ensure that all targets are being met on time
All project milestones are signed off by the client and as such, all progress payments are only authorised by the client
Expected Outcomes
Complete visibility and control over your project and its deliverables
Ongoing consultation, communication and support from our team
Reduce administration, follow-ups, cost blowouts and missed deadlines
All projects are to be closed on time, within budget and with the desired outcomes
Have your project managed by a professional
We Can Help With The Following Projects
IT Platform Audits
Organisations looking to upgrade their current IT platform or acquire a new one will require a technology needs audit to determine core requirements, risk points and technology gaps. REND Tech Associates provides project managers to audit your IT, audit your IT providers, determine what the best solution is and how to improve existing platforms.
Multi-site Fibre Setup & Network Implementation
Installing a fibre or copper service is a large and complex task for any organisation. Besides the need to liaise with the internet service providers, IT providers, cablers and builders, you will be inundated with calls from tens of technicians requesting access to ports and MDFs. We can provide the right project manager to manage all of the stakeholders, technicians and keep track of progress made with the service.
Data Centre Platform Implementation
Migrating your entire IT to a data centre requires a technical manager to plan the migration, ensure control over the tasks and communicate all progress effectively. Traditionally, organisations had to rely on existing staff with overstretched resources or go through the recruitment process to hire a project manager. Now REND Tech can provide the data centre, the resources and a dedicated project manager.
Large Scale Hardware Upgrade Management
The procurement, provisioning and delivery of large-scale hardware requires planning, automated upgrade processes and control over the technicians. Whilst technically it is a basic task, with large-scale hardware delivery there is great importance in controlling the number of units upgraded, the quality checks and final delivery. Our project managers have helped free up company resources and deliver upgraded hardware to clients on time and within budget.
Hospital IT Relocation
Hospital relocations involve IT relocation, phone systems relocation, internet service relocation, network reconfiguration and a lot of communication between builders, IT technicians, project managers and executives. We've helped relocate a number of large clinics and hospitals. Freeing up the executives' time and ensuring a smooth as well as timely relocation and launch date.
Cloud Migrations
Cloud migrations are a little different as the majority of the project is conducted behind the scene and after hours. REND Tech Associates has helped numerous businesses migrate to the cloud in an efficient and timely manner. All the planning, task execution, testing and handover is overseen by a dedicated project manager who specialises in clinical cloud projects.
New Clinic Establishments
Designing the hardware solutions, scoping the market for the best price, ensuring the solution is configured correctly and liaising with all the stakeholders are just some of the aspects that we deal with when managing such projects. Using our project managers will save you time, money and a lot of headaches or possible setbacks.
Save Me Now Projects
Save Me Now Projects are the type of projects where your business suffers due to your current IT provider. Perhaps they are not providing a good service, not delivering on their service level agreement (SLA) or they may have implemented a solution that is not working for you. In such projects we escalate the audit tasks, acquire as much information as possible and rescue your business from the IT mess it's in.